Tané has invested in Bright Moments, an On-Chain Generative Art DAO. We have invested in the form of purchasing Crypto Citizens' NFT from their treasury.

We hope to contribute to the development of Bright Moments and Generative Art in the long term.

(We'd love to share more about Bright Moments, but we are sure there will be plenty of other content to go along with Tokyo's launch, so we'll leave that to you).

We would like to tell you about On-Chain Generative Art in conjunction with the Tokyo launch of Bright Moments.

TL;DR
Generative Art was born in the 20th-century art stream and was on the sidelines, but when it met blockchain and NFT, it quickly became mainstream.
Until then, the supply of digital art could not be limited, but with blockchain, the upper limit of supply can be set in a way that anyone can verify, and the scarcity of works can be guaranteed.
Generative Art not only produces hundreds or thousands of works in code but also allows a community to form around the works as the number of collectors naturally grows. Collaboration with that collector community also creates new value.
The amount of transactions on Artblocks, fxhash, and other platforms for generative art is huge and will continue to grow as one of the traditional art forms in the future.
What is Generative Art?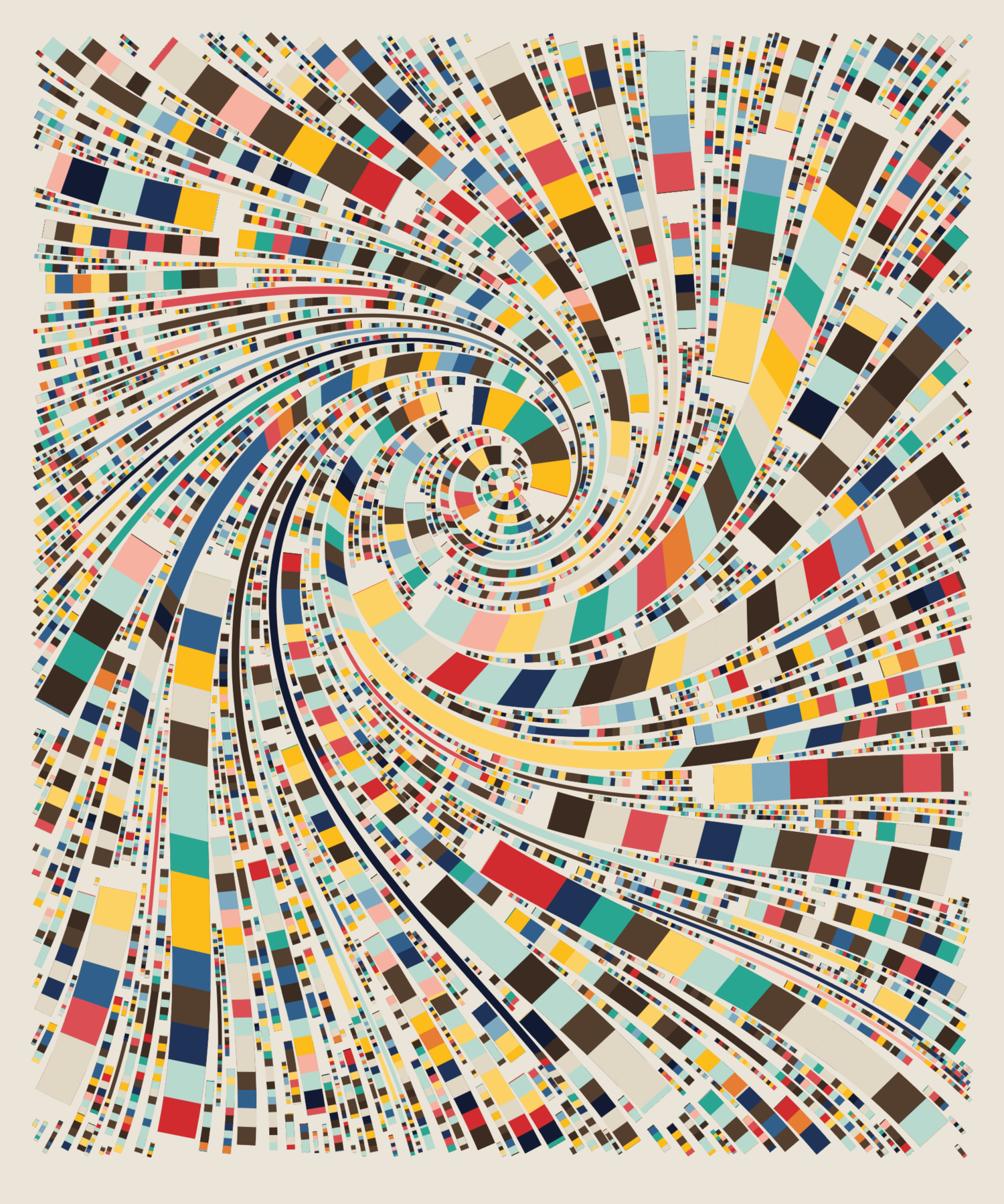 Tyler Hobbs, FIDENZA 2021

I first encountered Generative Art through Generative Art platforms such as Art Blocks and Tezos' fxhash.

Among those platforms, I remember being struck by the artwork of Tyler Hobbs. His work, Fidenza #313, was getting much attention as it was sold for $3.3M.1

Generative Art is a method of creating artwork based on a set of instructions, whether analog or computational.

It is a genre of art that emerged in the 1960s. As the art form has expanded, systems and algorithms have been used to generate content randomly.

This Generative Art has combined with blockchain technologies such as Non-Fungible Token (NFT) and has quickly gained attention. Works by prominent artists were traded at high prices during the 2020-2021 bull market and even after entering the 2022 bear market.

Sales on Artblocks, Generative Art's platform, peaked in August 2021 with a monthly transaction volume of $586M, and even in March 2023, the most recent month of the bear market, with a transaction volume of $10M.2

Traditional art players such as Christie's, Sotheby's, and others have also set up specialized divisions.

Tyler Hobbs, arguably the most well-known name in the realm of Generative Art, states in his blog.

There are so many reasons to be excited about generative art, but at the core of everything is this fundamental value:



generative art is truly working with the essence of what shapes our new digital worlds. Coding is the key.



Our future lives will be built with it. The artistic exploration of code and how it can be re-imagined, re-examined, and re-purposed is critical if we wish to build a healthy, human experience in the non-physical landscapes to come.





Generative art is one step in that direction, and one that feels more important to me every day.


THE IMPORTANCE OF GENERATIVE ART
WHY Is On-Chain Generative Art Important?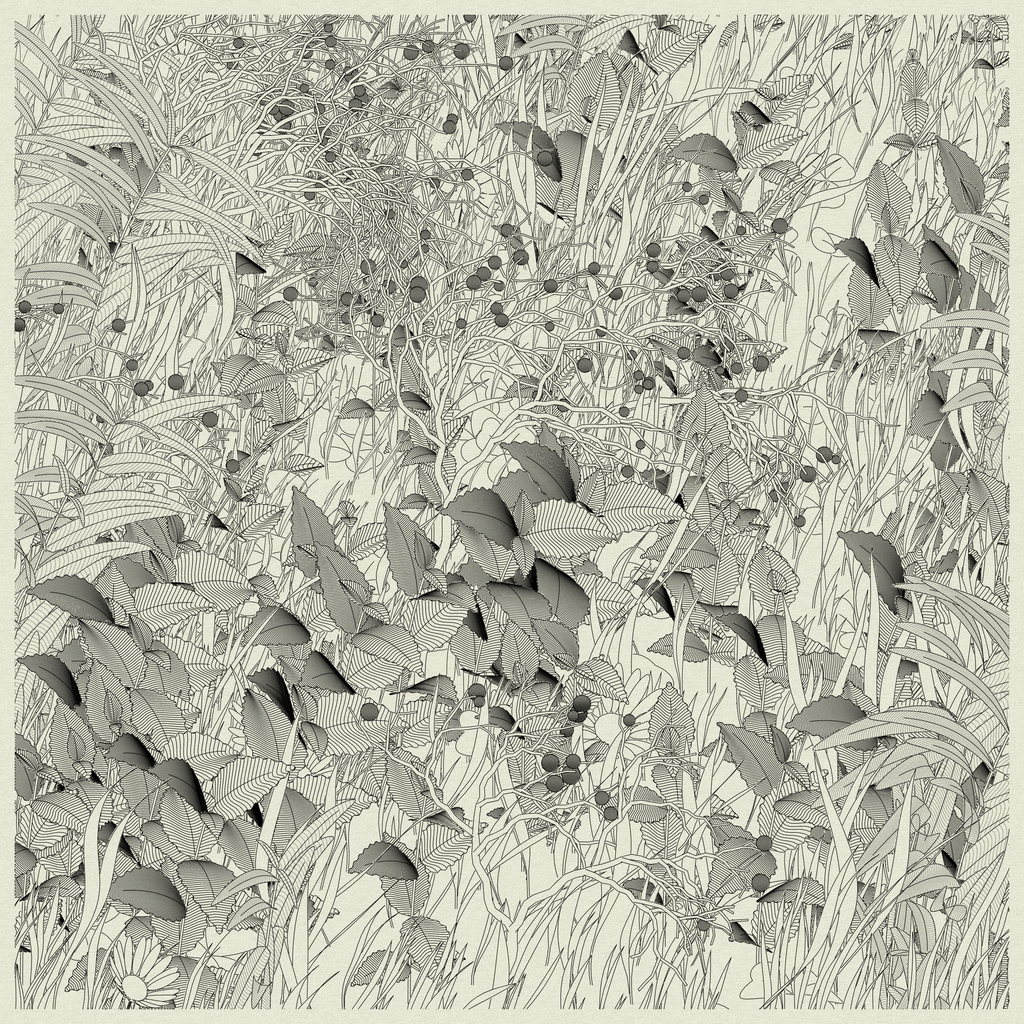 Garden, Monoliths #43
Blockchain guarantees scarcity
Blockchain makes it possible to cap the supply of digital art.
This has made it possible to guarantee the scarcity of artworks. This was an epoch-making event that completely changed the value of digital art.

The Power of a Spontaneous Community
Generative Art can generate hundreds or thousands of artworks through coding. Because of the large number of works, a community of collectors naturally forms.

Until then, artworks were collected and stored at home or in vaults, and could only be seen by a small group of people.
However, the artwork is freely available for all to see on the on-chain, so many people can view it, and artists and collectors who own the same work can quickly connect.

Many examples have emerged of collectors cooperating to support artists or artists owning works by other artists, connecting and developing into collaborations.

Supporting long-term activities
Most NFT projects, such as Profile Picture (pfp), sell 10,000 NFTs momentarily. Few of them continue their activities on an ongoing basis, and many cease or lose momentum.

Generative Art is centered on the artist who created the work, and his or her continued creative activity is the source of the value of the NFTs to which the work is tied.

----------

We believe that On-Chain Generative Art will grow significantly in the medium to long term.

Artists and Works of On-Chain Generative Art

The following is a list of representative artists and works of On-Chain Generative Art.


Autoglyphs

Autoglyphs is the first "on-chain" generative art on the Ethereum blockchain, created by Larva Labs, creator of CryptoPunks and a significant contributor to the historical and cultural significance of the NFT.3

The artwork is created from code when the user mints it, and the smart contract does all the work of recording ownership. They describe the significance of this work as follows.
Importantly, we no longer control the code that generates the art, nor the code that manages the ownership of the glyphs.

This is a crucial difference from art that is editioned and sold by artists and galleries.

It allows for long-term assurance of ownership, provenance, and edition size, independent of any central authority. Autoglyphs

Chromie Squiggle #574

Chrommie Squiggle is a piece of Generative Art created by Artblocks founder Snowfo; it is also used in the Artblocks logo.
It is also one of the most famous pieces of Generative Art, with pieces selling for a few millions of dollars.

This is because when Snowfro launched Artblocks, Artblocks was the world's first On-Chain Generative Art marketplace.
(There is an exciting story about how he sold the rarest of CryptoPunks, Zombie's NFT, to a developer for only $200 to raise funds for development...4)

Nowadays, it is commonplace, but back then, the experience of purchasing On-Chain Generative Art was unusual.
When you purchased the work, it was not finished because it did not exist until purchased, and the script minted the NFT.

Therefore, he created Chromie Squiggle to demonstrate it myself. We see it as a precious work because of its historical and cultural significance, including this background.5,6


Fidenza #313

Tyler Hobbs is one of the poster boys of On-Chain Generative Art.

As mentioned above, one of his best-known works, Fidenza #313 from 2021, sold for $3.3M.1 Even after the subsequent market collapse, he proved himself an artist who was still distinct from the temporary craze.

I was curious about him then and read his blog on his website, where he described how he creates his work.

I remember writing the code myself and realizing how difficult it was to write such a beautiful piece of work, and I gained a lot of respect for him. (If you're interested, read more about him here.)

In September 2022, during the bear market, after the collapse of the Terra/Luna and 3AC, presented an experimental piece called QQL, which allows holders of mint passes to create artworks using an algorithm and save the images as NFTs.

900 QQL Mint passes were launched, selling for $17M.7

Aside from the excellence of his work and his accomplishments, his blog and interviews about his approach to creation, as mentioned at the beginning of this article, are also excellent.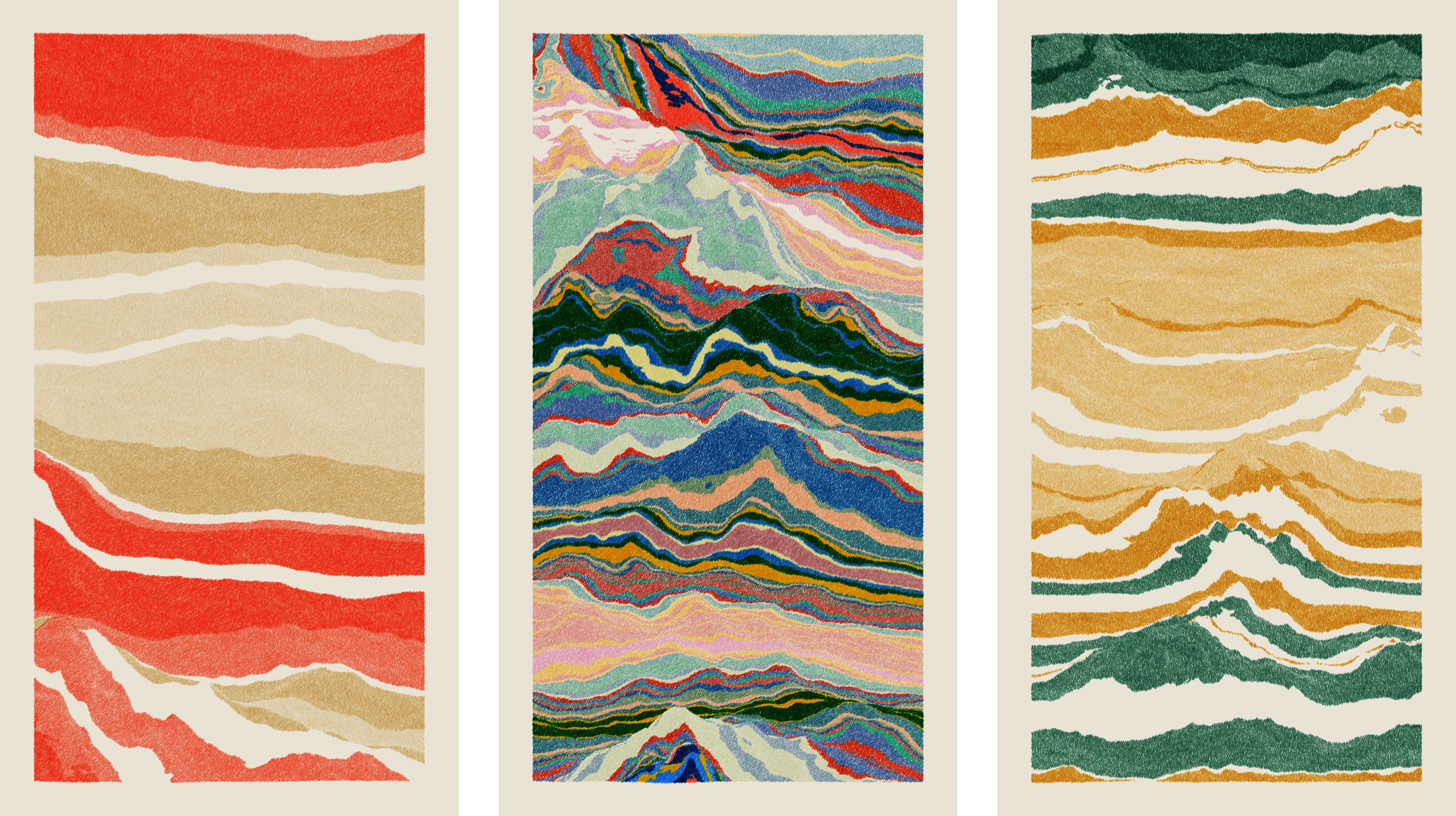 Meridian

Matt DesLauriers is an interdisciplinary artist and creative technologist in Toronto, Canada.

He is well-known for his generative art, creative coding, and interactive installations. His work often explores the intersection of art and technology to create curiosity and surprise for his audiences.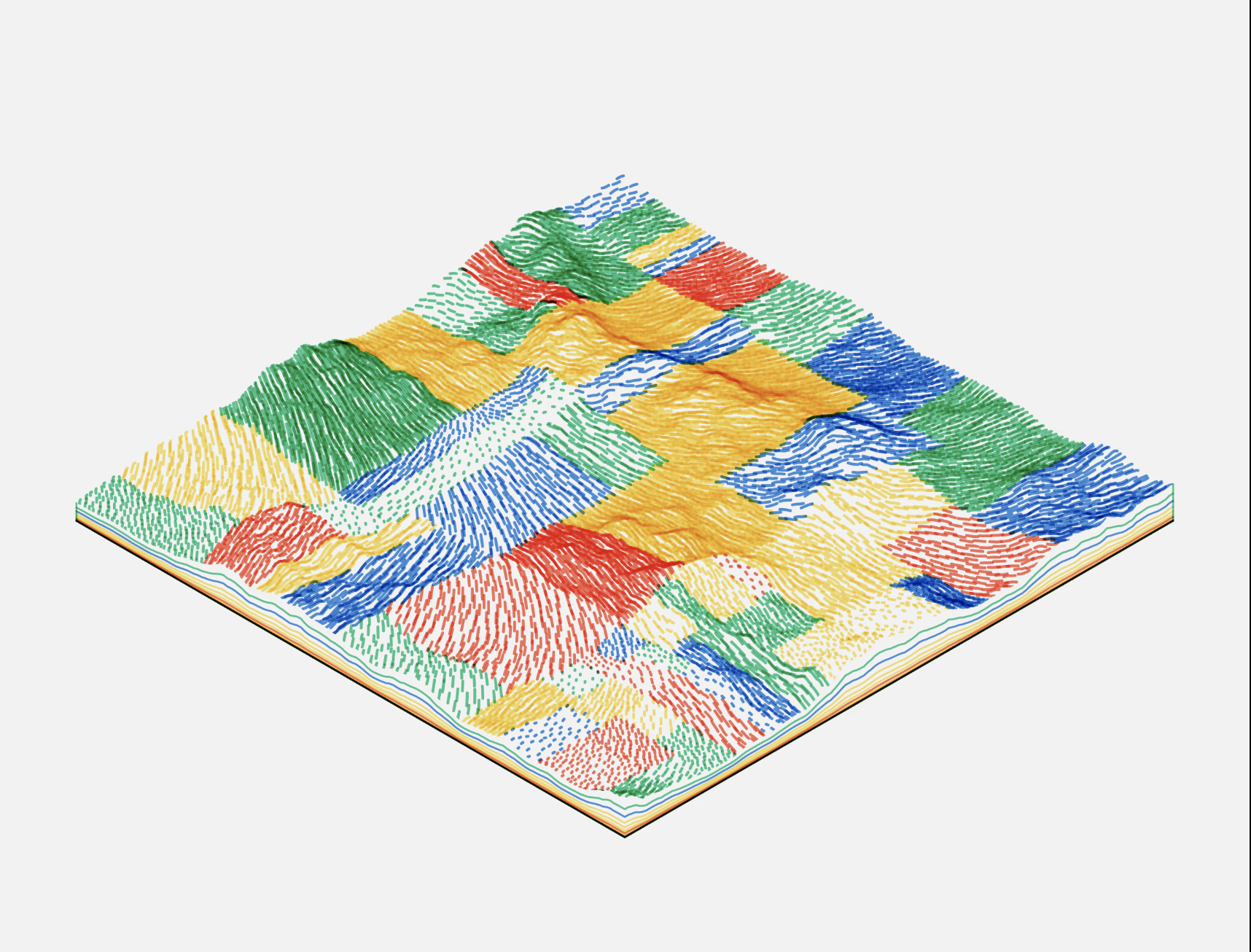 Subscapes #613

He has been showing his work at NFT for the past few years and is well-known at Artblocks for Meridian, Subscapes and FOLIO at Bright Moments.

Meridian is a beautiful piece of work, a self-contained JavaScript program that uses hundreds of thousands of tiny strokes of color to build a layered terrain.

Many collectors are enthusiastic about this work, and many people name Meridian along with Fidenza by Tyler Hobbs.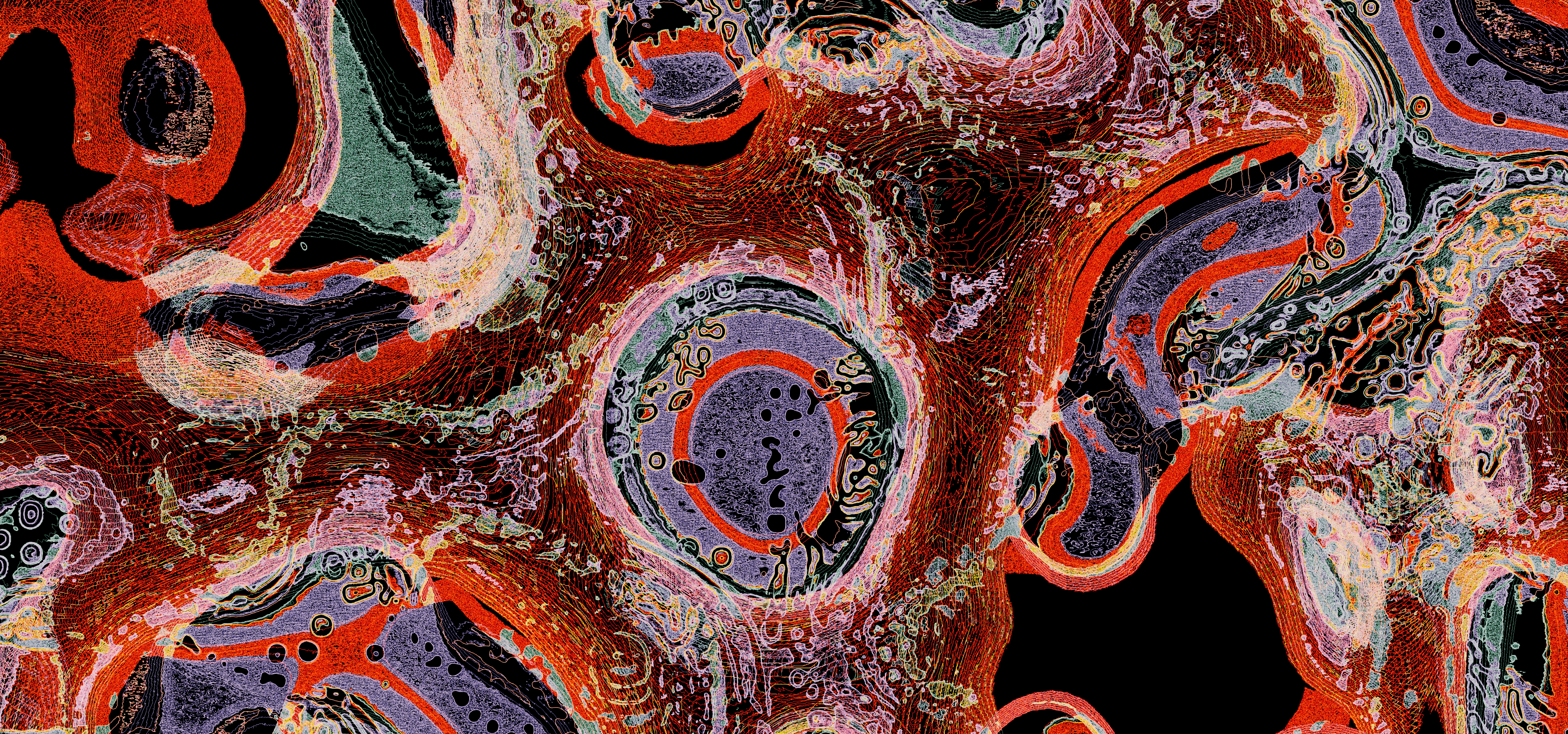 quibibi is a digital art label by Kazumasa Teshigawa.
His abstract pattern works are fascinating and very popular.

Many of his interviews are unique and reveal his stance on his creations, and I recommend reading them if you are interested in his works.
A while ago, Mimi asked me why I started generative art in the first place.

I started creating my work which is a recent style, not because I had a passion for "generative art" nor because I chose to do "generative art".

I was just interested in a certain phenomenon, and as I began to create works of art, I came to realize that this is called "generative art". That's all.

At that time, generative art was not as popular as it is today. Also, I was probably the only one who used this kind of expression in my work.



verse 「

'Have you ever seen a dancing worm?' qubibi in conversation with Artnome」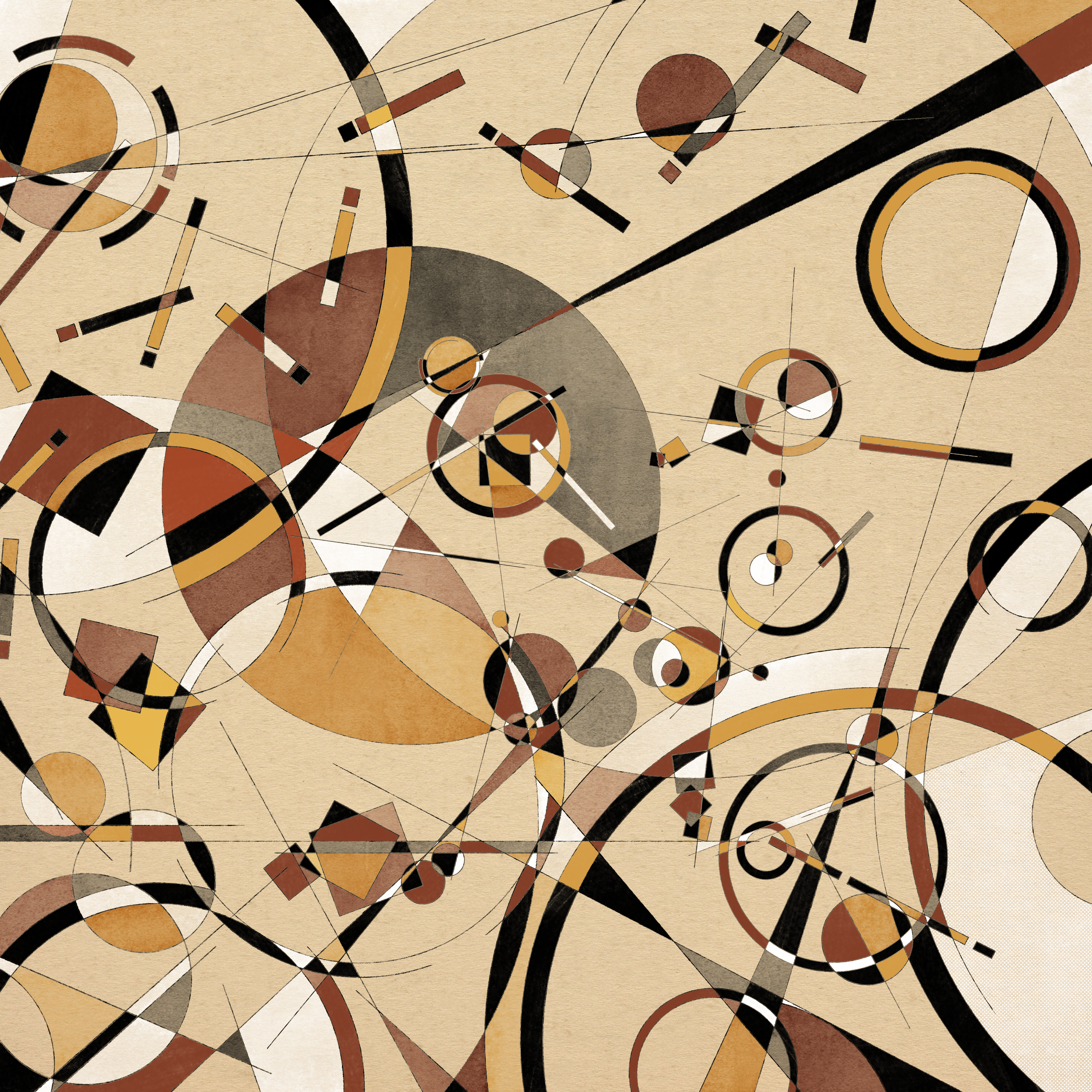 No One Said A Word And Left The Place.Only The Radio Was Playing.

A-Mashiro is a Tokyo-based photographer, painter and digital artist. He was initially uninterested in NFTs such as pfp, but in 2021 he discovered the Tezos NFT ecosystem and began showing his NFT work.

When I discovered the Tezos community and learned that there was NFT art being exhibited in museums, I knew I could be a part of a growing space.
Interview with creator A-Mashiro
He was selected for this year's Bright Moments Japanese Contemporary.
Here is a video introducing my work for @brtmoments Tokyo 👁✨ I am honored to present 100 new pieces. pic.twitter.com/5pGMQmZcs5

— A-Mashiro (@A_Mashiro_nft) April 18, 2023

At first glance, his works look like Generative Art, but he creates each piece by his own hands. This time, for the first time, he will be presenting a work of Generative Art in collaboration with Creative Coder.

----------

There are many other great artists, such as Zancan, William Mapan, Thomas Lin Pederson, Emily Xie, and many more, so be sure to check them out.

Also, if you are interested in Generative Art, you may enjoy looking at Artblocks, fxhash, and Bright Moments.

Finally
This is a brief introduction to On-Chain Generative Art.

In Japan, profile-picture NFTs are traded at high prices, and blockchain game sales, etc., tend to attract media attention. These phenomena seem to be transient.

However, behind the scenes, there are more and more real use cases of blockchain and tokens (FT, NFT, etc.) being used to create new mechanisms and new value for society.

In particular, the use of blockchain technology, particularly NFTs, has the growing potential to make the world a better place for creators, collectors, and the ecosystem as a whole across a broad range of content sectors.

Tané will continue to invest in and support Crypto/Web3 entrepreneurs and projects that make sense for society and humanity.

Thank you to A-Mashiro cryptolibertarian🌓老荘禅 degoo for great insights and feedback in writing this article.

References:
1 Fidenza #313のTransaction
2 Art Blocks Sales Volume Data, Graphs & Charts
3 John Watkinson, the Punk that started it all
4 As Sales Exploded on Art Blocks, Its Founder Looked for Ways to Cool the Fervor
5 How Chromie Squiggles Pioneered Generative NFT Art
6 100 UNTITLED SPACES BY SNOWFRO
7 Tyler Hobbs QQL - Pace Gallery
8 Art Blocks Fidenza Creator Sells $17M of Ethereum NFTs Amid Market Slump
Tweets about Matt DesLauriers
Tweets about qubibi

Disclaimer: This post is for general information purposes only. It does not constitute investment advice or a recommendation or solicitation to buy or sell any investment. It should not be used to evaluate the merits of making any investment decision. It should not be relied upon for accounting, legal or tax advice or investment recommendations. This post reflects the current opinions of the authors. It is not made on behalf of Tané or its affiliates and does not necessarily reflect the opinions of Tané, its affiliates or individuals associated with Tané. The opinions reflected herein are subject to change without being updated.